Santa Cruz is known for having an abundance of beautiful properties that offer residents serenity, seclusion, and peace of mind. With a rich history and a vibrant cultural presence, Santa Cruz has long attracted young professionals, new parents, and retirees alike. While there are many wonderful assets that draw new homebuyers to Santa Cruz, there's nothing quite as marvelous as the area's stunning natural beauty.
Residents of Santa Cruz enjoy the beautiful weather and plenty of outdoor fun. There's something for everyone in Santa Cruz, whether you're looking to bask in the relaxing sunshine as the waves crash near your luxury beachfront home, or want to rediscover your sense of adventure through hiking, biking, and camping opportunities.
We're excited to share six of our favorite ways to enjoy the great outdoors in Santa Cruz.
Santa Cruz's fabulous hiking trails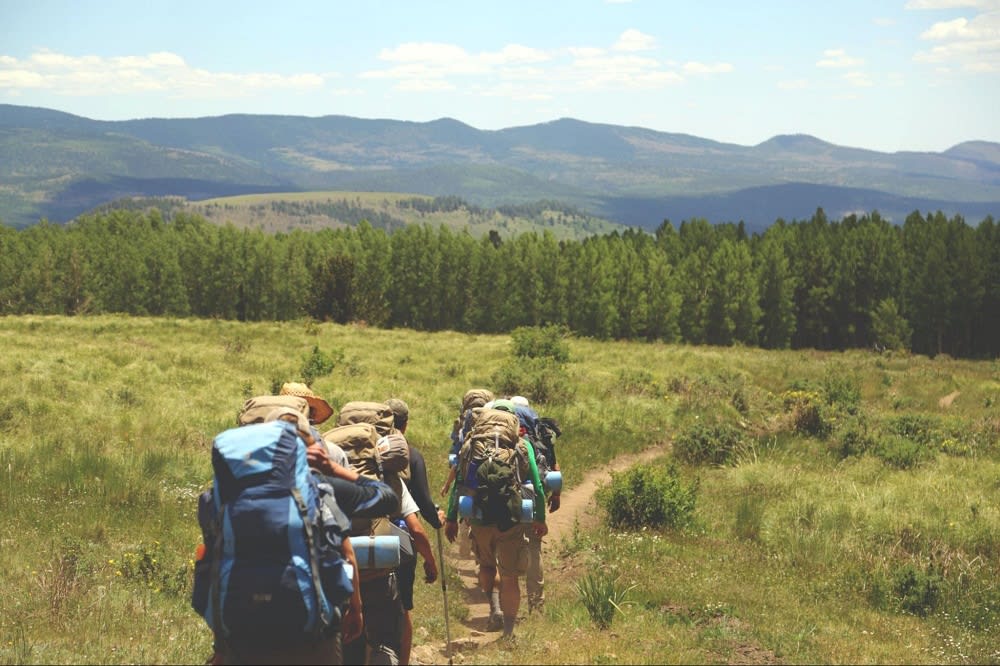 Photo courtesy of Unsplash
California is renowned for its remarkable natural beauty. With unmatched versatility, the luxury properties in Santa Cruz offer both stunning cliffside views and homes in the verdant enclaves of lush forested areas. Santa Cruz embodies the best of California's inviting natural scenery, so there's no better place in the state to enjoy hiking.
For those in the Aptos area, we recommend visiting the amazing Old Growth Loop Trail in the forest of Nisene Marks State Park. Locals consider this scenic hiking area a fantastic hidden gem. With unique features like bridge-crossings and stunning picnicking areas, there are plenty of places to get your steps in and peacefully stretch out.
Another incredible hiking spot is the Old Cove Landing Trail in Wilder Ranch State Park. This trail features unmissable views of the California shoreline while showcasing some of the state's most beautiful native plant life.
Whether you're in 
Aptos
, 
Capitola
, or right in the heart of Downtown Santa Cruz, there's sure to be an amazing place to hike just a stone's throw away from your home.
Bike riding among California's stunning scenery
Photo courtesy of Shutterstock
Bikers of all skill levels will love Santa Cruz's fantastic biking trails. Biking is a particularly great way to see Santa Cruz and is a favorite workout for locals. With an abundance of scenic trails to enjoy, bikers looking for new and interesting places to take in California's natural beauty will be pleased with their wide variety of options. From trails with easy climbs among the fresh ocean air to harder mountainous climbs that are best traversed by experts, there are many invigorating experiences to enjoy. You'll be rewarded with stunning views of the city and coastline.
Santa Cruz is a bike-friendly city, with plenty of dedicated bike lanes and trails. If you need a new bike, Santa Cruz has a variety of locally-owned bicycle shops, including 
Epicenter Cycling
, where the friendly and courteous staff will outfit you with the perfect bike for your needs. So whether you're an experienced cyclist or just getting started, you're sure to have a great time biking in Santa Cruz.
Whale-watching off Santa Cruz's sunny shoreline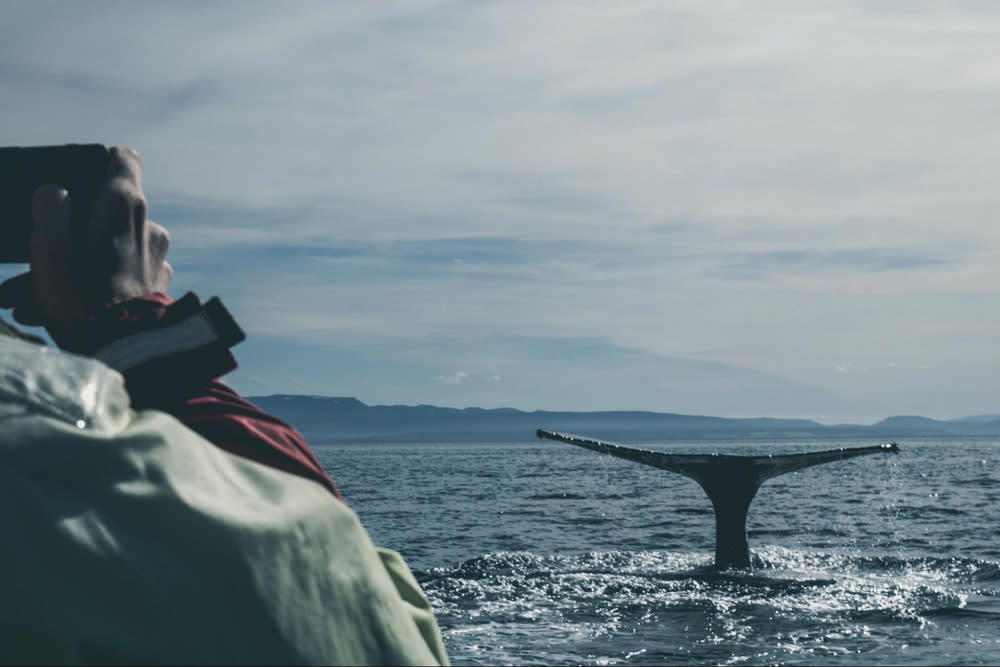 Photo courtesy of Unsplash
One of the most distinctive features of Santa Cruz is that it is one of the best places in the world to go whale-watching. Every year, humpback whales migrate along the California coast, and Santa Cruz is the premier location to see traveling pods of these magnificent creatures as they make their long journey south.
Given that the area is such an incredible haven for whales, many wonderful local businesses run whale-watching tours. One of the touring companies is 
Stagnaro Charters
. Their group of experienced guides has a knack for finding the best places to see spectacular marine life. Peak whale-watching season is from December to April, when the weather is typically mild and there are more whales in the area. Early spring is also one of Santa Cruz's most stunning seasons.
Deep-sea fishing
For those looking for independently chartered fishing opportunities, you're in luck—Santa Cruz is an excellent destination for deep-sea fishing. With luxury charters available to take you and your small party on incredible expeditions, you're sure to have an amazing experience with your family and friends.
The waters off the coast of Santa Cruz are densely populated by a wide variety of fish, including tuna, marlin, and swordfish. Fishers will be pleased with their ability to catch so many different species. Several charter companies offer deep-sea fishing expeditions, and many of them provide all of the necessary equipment for newcomers. You can also visit one of Santa Cruz's fishing stores for luxury fishing rods and other high-quality gear. The best time to go deep-sea fishing in Santa Cruz is from May to October when the water is at its warmest, so consider deep-sea fishing as a way to get in some summer fun.
See California's beautiful birds in a local park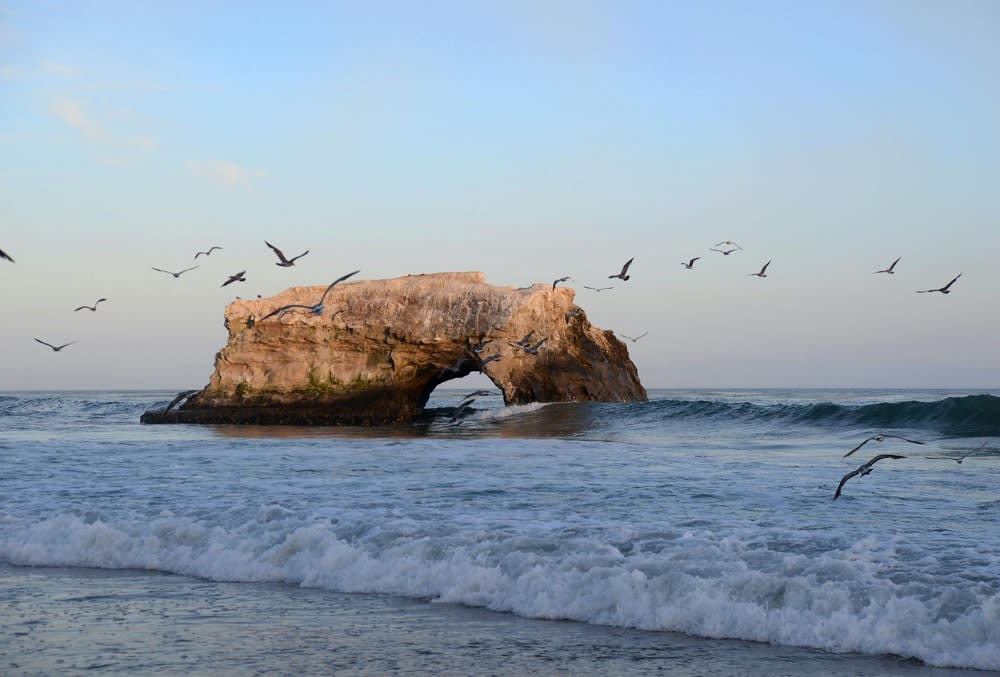 Photo courtesy of Unsplash
Birdwatchers rejoice! Santa Cruz is a magnificent place to see California's many incredible birds. The mild climate and diverse habitats make it a veritable paradise for feathered friends, and there are plenty of opportunities to see them up close.
Wilder Ranch State Park is a great place to see native California birds, including the acorn woodpecker, towhee, and goldfinch. The park also has a variety of habitats, from grasslands to oak forests, which makes it a great place to see birds that prefer different landscapes.
Another excellent spot for birdwatching is the Pogonip Open Space Preserve. This beautiful space is home to impressive species, including the Cooper's hawk, American kestrel, and western bluebird. Featuring both meadows and redwood forests, this habitat brims with life and is a vibrant place for outdoor exploration.
Surf at one of Santa Cruz's incredible beaches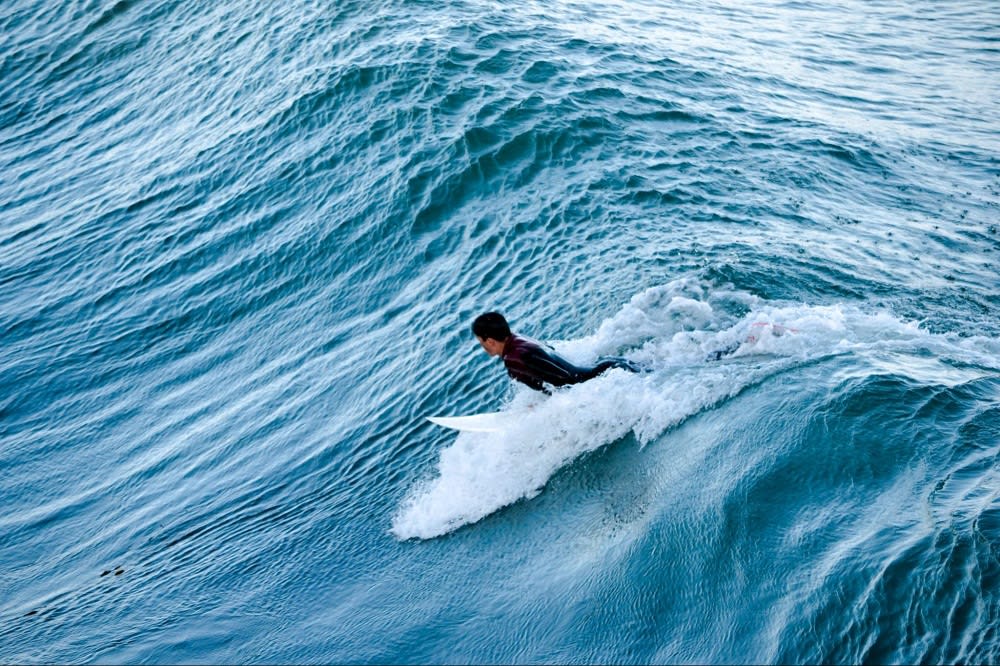 Photo courtesy of Unsplash
If you're looking for the perfect place to catch a wave, look no further than Santa Cruz. With so many stunning beaches, this world-famous surf spot accommodates expert surfers and first-timers alike. Expect great weather and plenty of opportunities to ride the waves. Local surf shops will provide you with top-of-the-line equipment.
If you're interested in moving into or investing in homes for sale in Santa Cruz, connect with local expert real estate agent, 
Sean Poudrier
. With Sean, you'll receive the meticulous and attentive care that homebuying demands while enjoying the benefits of having a deeply knowledgeable professional in your corner. When it comes to 
Santa Cruz real estate
, there's no one better to help your find your perfect luxury home.
*Header photo courtesy of Unsplash