When moving to a new area, be it for a job, schools, a lovely climate, or just to be closer to family, the entire process tends to be pretty stressful. Luckily for people acquiring Santa Cruz real estate, you can learn a lot about the moving process and your future hometown online. In order to make your moving experience a breeze, let's go over six different things you should know about relocating to homes for sale in Santa Cruz, CA.
Real estate situation
Before you relocate to Santa Cruz, it's important to know what the real estate situation is like in this area. For the past few years, house-hunting has become intimidating for homes for sale in Santa Cruz, CA. 
On average, Santa Cruz homes
 have been selling for roughly $1,301,853, more than a 30% increase since April 2021. There are also only 87 listings as of April 2022, which is down 2% compared to March. Because of the high demand for homes in this area, it is currently a 
seller's market
.
Ultimately for this region, these prices aren't too outlandish, but if you're moving from other parts of the country, just know this means your dollar won't go as far. These million-dollar homes aren't all 6-bedroom mansions; in fact, the average home sits in between the 2-bedroom (
$1 million
) and 3-bedroom (
$1.4 million
) averages. If you want a 4-bedroom home for your two kids and a home office, you'll likely be paying somewhere around 
$1.7-2 million
 for your Santa Cruz real estate.
Organize your move
Though it's fun to talk about your future in your Santa Cruz real estate, you also need to think about how your old home fits into your new one. Not literally, of course. A huge step in relocation is boxing up your life, moving a few cities over or across the country, and making your items fit your new home.
While you prep and pack, think about the size of your new home. Not only should you organize your items by where they'll go in your new home, but also how they'll fit. After all, you could spend $1 million for a 6-bedroom home in the Midwest but, for homes for sale in Santa Cruz, CA, that might get you a luxury property with 2-3 bedrooms. Especially if your intent is to downsize, it's important to consider donating or selling anything that you might not want to make the move with you.
Outdoor features
If you talk to a local about Santa Cruz, the first thing they'll mention is the breathtaking sights. Between the sunrise beaches and the other fantastic nature and greenery in the area, it's a perfect place for nature lovers (and people who just like a good view). The real obstacle for Santa Cruz residents is deciding if they want to head to a stunning vineyard or traverse the towering redwoods on their next long weekend trip.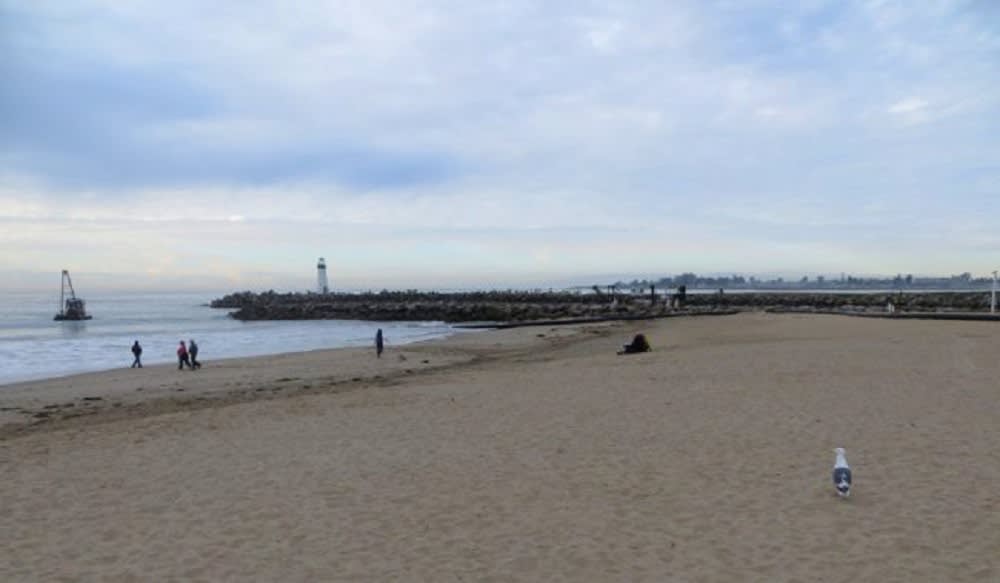 Photo courtesy of California Beaches
Let's start with the beaches. Santa Cruz has 34 beaches, such as 
Harbor Beach
, 
Big Creek Beach
, and 
Sunny Cove
. They all have different highlights, whether they're family-friendly, stuffed with tide pools, or perfect for surfing.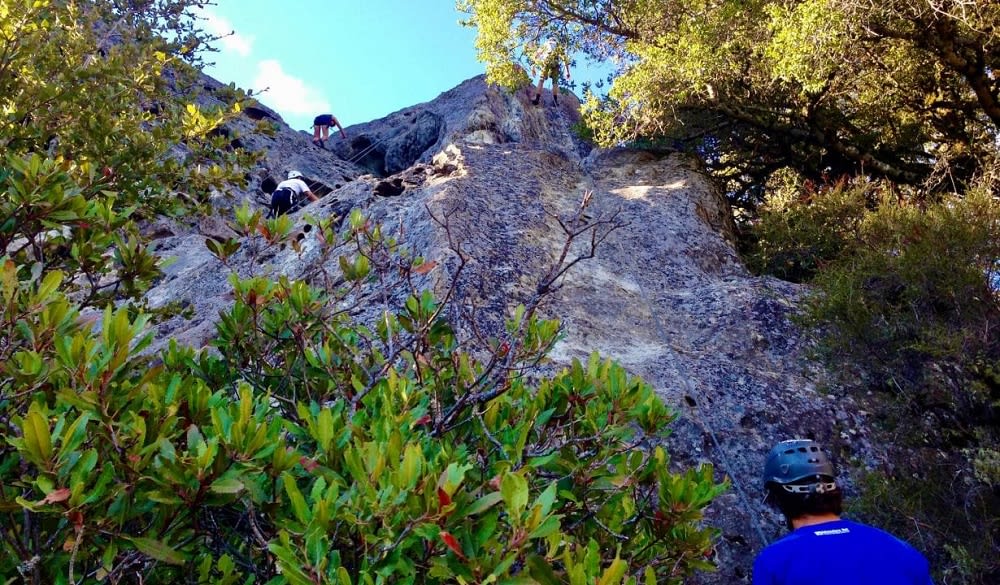 Photo courtesy of Castle Rock State Park
Whatever your personal preference is, homes for sale in Santa Cruz, CA is the perfect place to see the best that mother nature has to offer. Once you move, make sure to take advantage of such beautiful opportunities.
Employment reputation
Lately, tech start-ups have started growing in the area, creating copious employment opportunities. Since Silicon Valley has become oversaturated, the techies have been spreading to other California cities. Some of 
the top tech companies in Santa Cruz
 include 
EPAM Systems
, 
Crowe
, and 
Elekta
, so know that you're moving into a growing employment pool. However, this does mean that Santa Cruz real estate might become even more desirable in the coming years.
Quirky shops, restaurants, and more
For people who love being on the go and hanging out with friends, they'll be thrilled to hear that there's more than enough to do in Santa Cruz. The city has a culture of diverse food and unique shops, from wood-fired pizza at 
Bantam
 and the quirky breakfast at 
Pretty Good Advice
 to retail locations like the 
Far West Fungi
 for unique mushroom produce and 
Comicopolis
, a one-stop haven for comic and board game fans. Though have no fear, if you just need the basics for your home, Santa Cruz still has those in spades. There are fan-favorites like Starbucks, Costco, Whole Foods, and other staples nearby.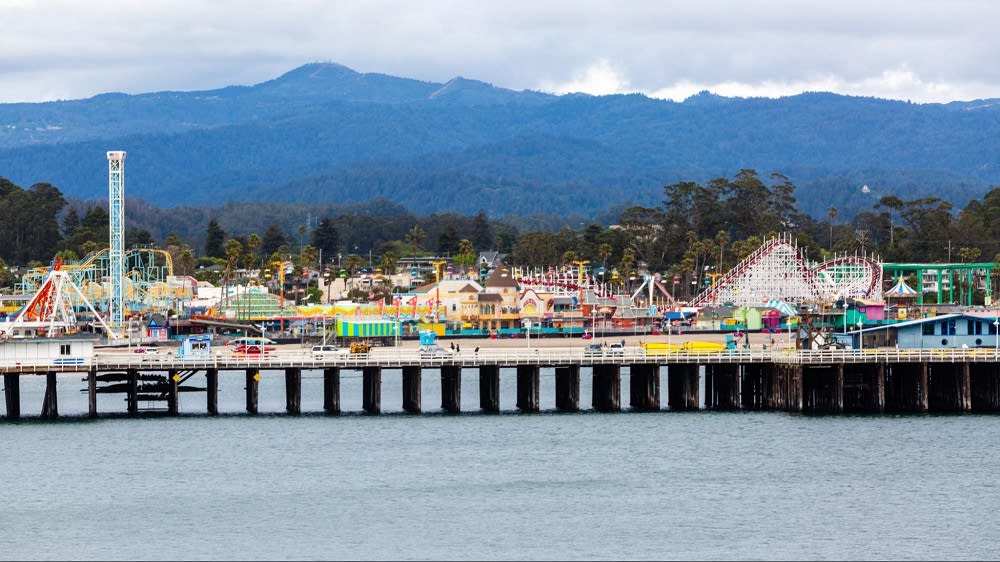 When you live in Santa Cruz real estate, you'll also find there is an endless pool of other activities that highlight the majesty of this area, like the 
Seymour Marine Discovery Center
, 
Santa Cruz Beach Boardwalk
, 
The Penny Ice Creamery
, 
Neptune's Kingdom
, and more.
Prepare for the unexpected
As far as the Santa Cruz area is concerned, it's always good to know all the facets of a place before making the move. While there's nothing that makes the nature, view, and Santa Cruz lifestyle any less worth it, here are a few things that locals are always prepared for.
Due to the city's unique situation between high hills/mountains and the ocean, Santa Cruz can 
get decently cold (38-70 degrees)
, so keep a sweater in your car as often as possible, just in case the temperature drops. Also, if you ever have to drive over "the hill," prepare for traffic and maybe download a nice long podcast to listen to.
Similarly, Santa Cruz may be perfect during the off-season, but if you move into homes for sale in Santa Cruz, CA, be prepared to brave the tourism spikes during the spring, summer, and even sometimes fall. That said, tourism is great for the economy and it's a wonderful time to meet some new folks who are visiting.
Ready to take the next step and start looking for property in the area? Reach out to trusted Santa Cruz real estate agent 
Sean Poudrier
 for assistance.
*Header photo courtesy of Visit The USA