Located next to the Pacific Ocean, this Santa Cruz County town has a lot to offer its residents. Whether you're looking for traditional American food, French cuisine, fresh seafood, or a little bit of everything, Aptos has you covered. To fuel up before or fill up after a day of fun, stop by these five restaurants right next to Aptos real estate.
1. Aptos Street BBQ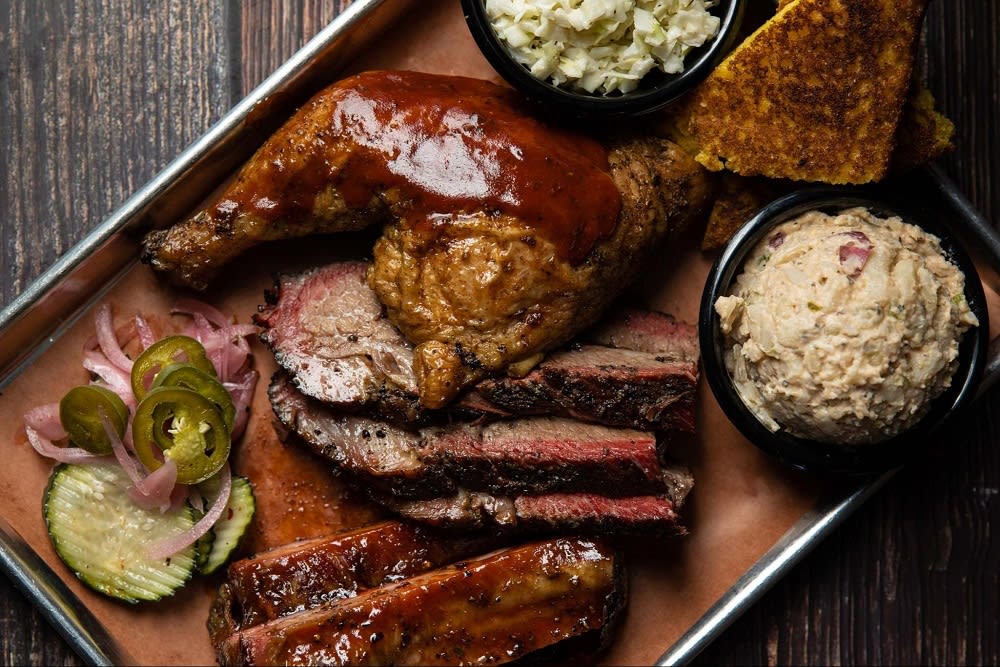 An award-winning barbecue joint, 
Aptos Street BBQ
 (8059 Aptos St.) has earned its spot at the top of the list. Smoky barbecue smells waft through the building's eclectically-decorated interior all day. Local music groups often occupy its small stage for dine-in guests to enjoy. When looking for Aptos homes for sale, you'll learn when to go to this restaurant before they run out of the day's barbecue supply.
Drawing from various barbecue traditions from the Carolinas to California, Aptos Street BBQ balances seasonings and smoke to create mouthwatering flavors. For breakfast, customers can enjoy a breakfast taco filled with meat, eggs, and salsa. For lunch and dinner, options like the Tri-Tip sandwich, Squealin' Pig hot sandwich, combo plates featuring a variety of meats and sides, and big salads like the Berry Bleu and T-Mac leave any customer who orders here well satisfied. With family packs and catering, this small restaurant packs a punch.
2. Persephone
For a change of pace, the fairytale ambiance of 
Persephone
 (7945 Soquel Dr.) is accentuated by string lights, close-surrounding nature, and a delicate and airy design. Named after Persephone of Greek mythology, the restaurant features a seasonal menu that spans a range of cuisines, from Italian to Middle Eastern. Using local ingredients and accommodating all dietary requirements, people searching for Aptos homes for sale can count on eating well at this establishment.
Persephone is open for lunch from Thursday through Sunday and dinner from Thursday through Saturday. The lunch menu offers elegant appetizers like parmesan budino with fennel or beet red salmon gravlax and delicious meal options like the Roquefort wedge salad and pork belly and slaw sandwich. The dinner menu is just as mouthwatering, with different pasta dishes like the truffled tortiglioni and cheese. Or guests can order main courses like seared strip loin steak or pomegranate-glazed eggplant. Dinner guests will wish every menu item wasn't just seasonal.
3. Café Sparrow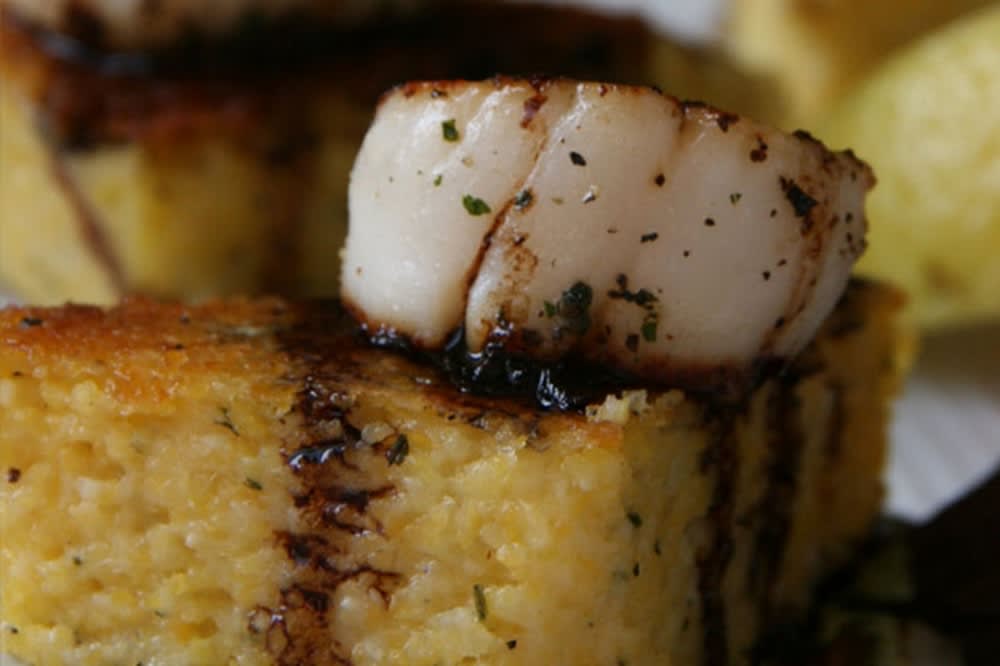 The unique two-room layout of 
Café Sparrow
 (8042 Soquel Dr.) perfectly exudes a quaint and comfortable atmosphere for customers in the mood for French country cooking with a California twist. A local favorite, those dining in the wood floor and fresh-flower decorated interior can enjoy lunch Monday through Friday and dinner Monday through Saturday.
Guests dining in for lunch can enjoy a range of plates, such as seared day boat scallops on polenta, curried chicken croissant, and the refreshing sesame shrimp salad. For dinner, those interested in Aptos homes for sale can pop by and enjoy appetizer options like Gigi (a fondue) and Henri (a gulf prawn dish). Or they can go straight to dinner plates like the peppered angus filet mignon or the seafood capellini. With an equally varied dessert menu and an excellent wine list, there's something for everybody who walks into this restaurant.
4. The Hideout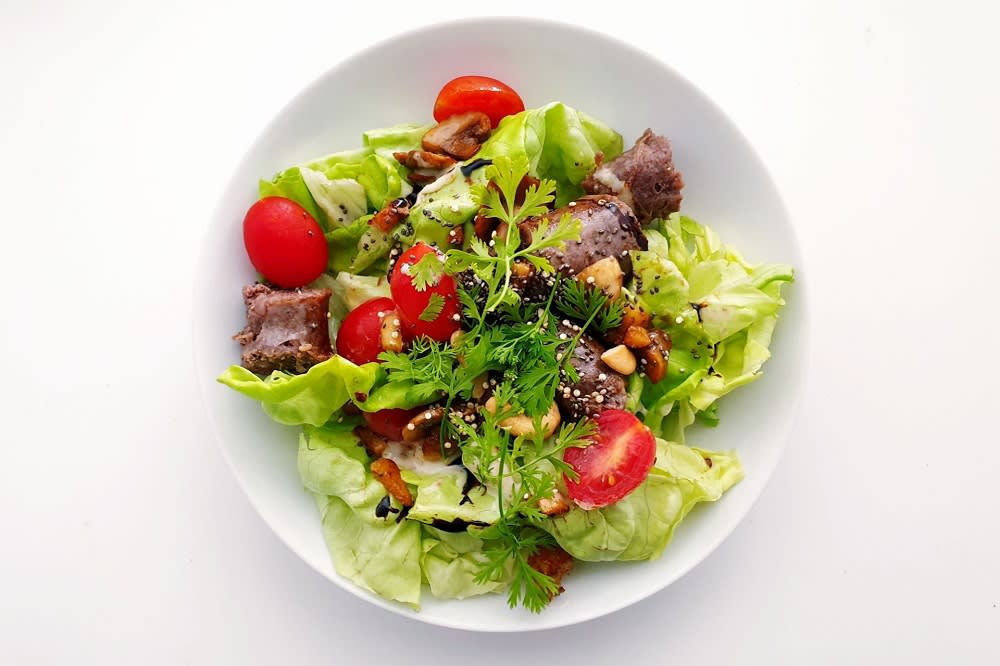 Bouncing back stronger than ever after their restaurant caught fire, 
The Hideout
 (9051 Soquel Dr.) took the misfortune as an opportunity to revamp their restaurant with their customers' comfort in mind. For old-fashioned American comfort food made with quality ingredients, this restaurant is open all week from 11:30 a.m. to 9:30 p.m. Whether having a family meal, watching a game with friends, or talking business, those interested in Aptos real estate are guaranteed this restaurant's atmosphere will suit their needs.
The Hideout has a generous lunch and dinner menu varied enough to last the whole day. Guests can order starters like the ahi poke tower, shoestring truffle fries, or smoked gouda mac n' cheese to whet their appetites. With a range of salads, sandwiches, and entrees, guests can dig into meals like a corralitos salad, a tasty Valencia veggie burger, New York strip, or king salmon risotto. Those of age shouldn't forget the drinks menu, with a range of cocktails, beers, and wines.
5. Bittersweet Bistro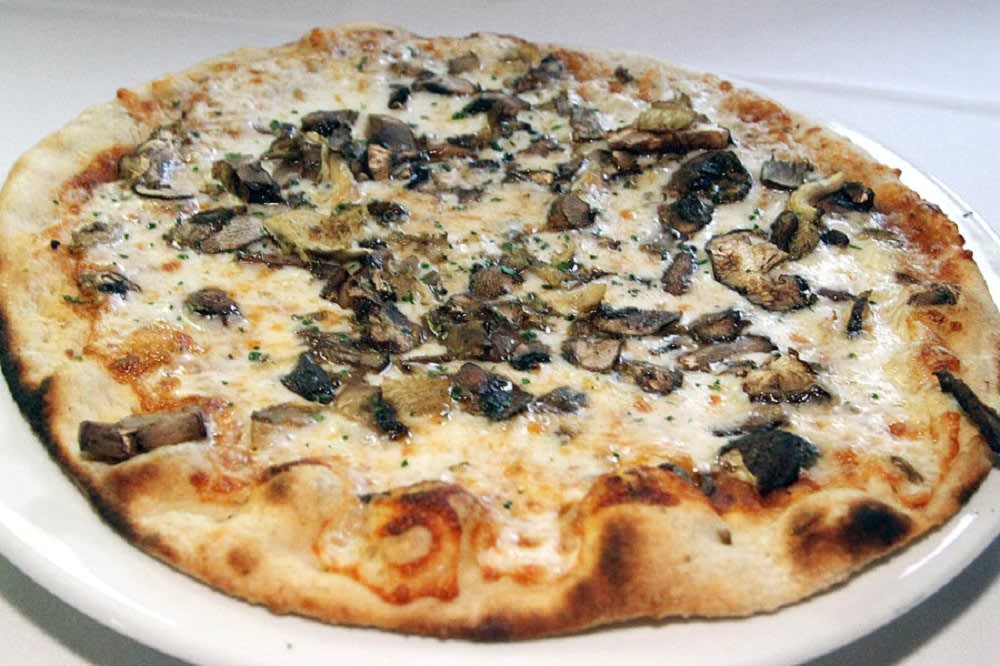 For American bistro cuisine, 
Bittersweet Bistro
 (787 Rio Del Mar Blvd.) has a sleek interior and white linen table tops, offering an intimate dining experience for people searching Aptos homes for sale. Open from Wednesday through Sunday for dinner only, this award-winning restaurant uses local, organic, and seasonal produce to prepare a range of meals with bold and fresh flavors. Those dining here can appreciate the simple, elegant style of any dish they order.
The generous dinner menu has something everybody can enjoy. Guests can begin with starters like the curry chicken lettuce cups or wood-fired crayfish and artichoke dip. Afterward, diners can enjoy entrée specials ranging from a classic bittersweet paella to a 24-hour short rib to a vegetarian pizzetta. The cocktail menu is just as varied and twice as fun, with drinks like Your Hibs Do Lie (a hibiscus tequila drink) and Sunken Treasure (a lemon vodka mix). Don't forget to sample the award-winning dessert menu with its dulce de leche cheesecake and sorbets.
Ready to search for Aptos real estate?
These are only five of the many dining gems that people can count on when searching for Aptos homes for sale. This California town offers many more tasty food haunts for its residents that elevate the other perks of this location. When you're ready to move to Aptos, contact 
Sean Poudrier
 to help you find your perfect home.