Capitola, CA is an adorable beach village on the coast of Monterey Bay. This idyllic coastal spot is a hub for a host of family-friendly activities.
Owning Capitola real estate puts you in the center of beaches, parks, museums, and activities that are easily accessible all year long. Capitola homes for sale are coveted not only as an escape from the hustle and bustle of San Francisco and Silicon Valley but as an enviable option for year-round living. Beyond being a practical escape for Californians, Capitola delivers something above and beyond the traditional suburban landscape.
Below are some fun, inclusive past times that make Capitola real estate a great option for families.
Capitola Beach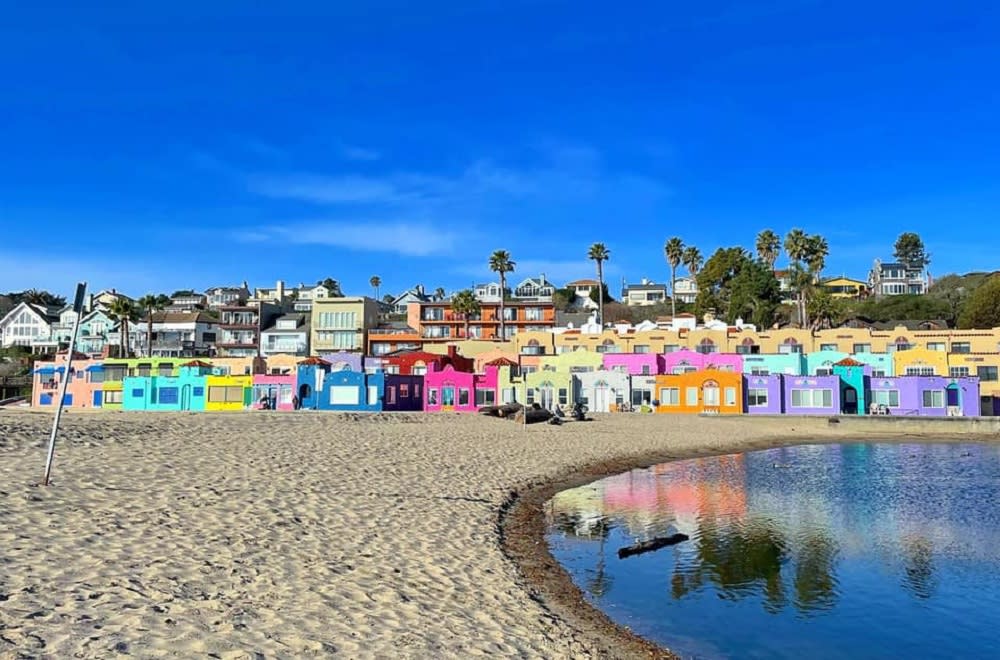 Recognizable by its signature line of colorful beach homes, 
Capitola Beach
 is the perfect slice of California shoreline along Monterey Bay.
Monterey Bay is known for its amazing waves, and Capitola Beach specifically has easy breaks and a smooth surf that is great for beginners. Families can spend whole days at the beach playing in the water and laying in the sand—or take part in fun activities like surf lessons or volleyball. Capitola also hosts summer events like family movies nights on the sand and concerts that children of all ages can enjoy. Families can really find community and relaxation at this beach without too much traffic or crowding.
Museums
Capitola is known for more than just the beach. The Santa Cruz area has a rich historical background that can be discovered at local museums and historical sites. 
The Capitola Historical Museum
 showcases art, information about early settlers, and the indigenous cultures that have called the area home. Additionally, 
the Santa Cruz Children's Museum of Discovery
 holds programs and exhibitions that intend to ignite curiosity and learning in kids.
Fly-fishing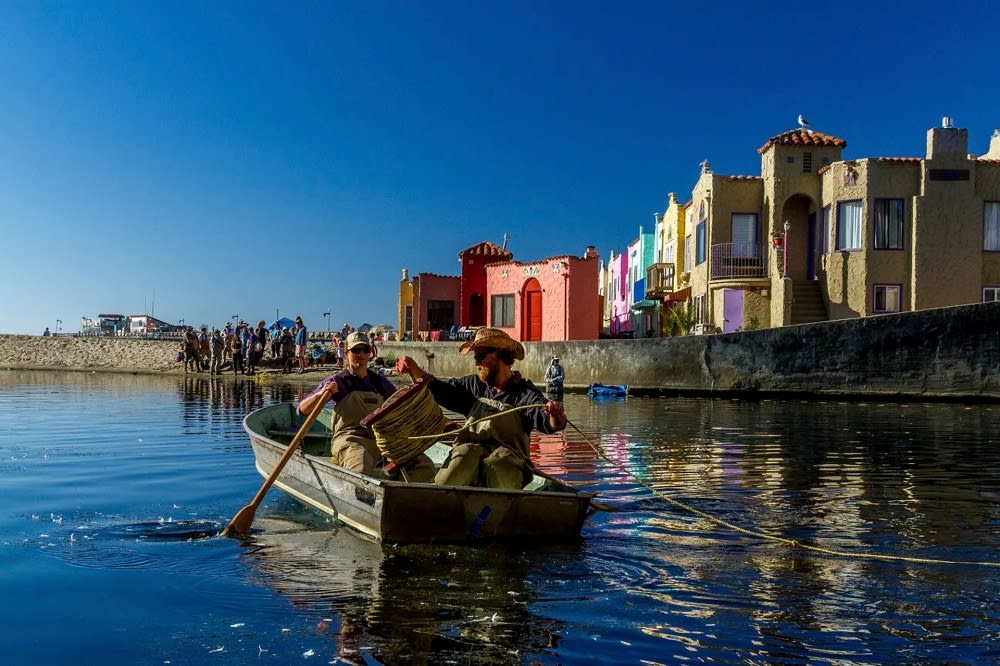 The creeks and rivers that run through the natural landscape of Capitola are a great place to practice your fly-fishing. Many of them are wade-in friendly and offer a fun weekend pastime for parents and children. A simple stroll along Soquel Creek is another great way to pass the day. The creek is easily accessible and in easy proximity to residential areas.
Scenic drive and the famous aquarium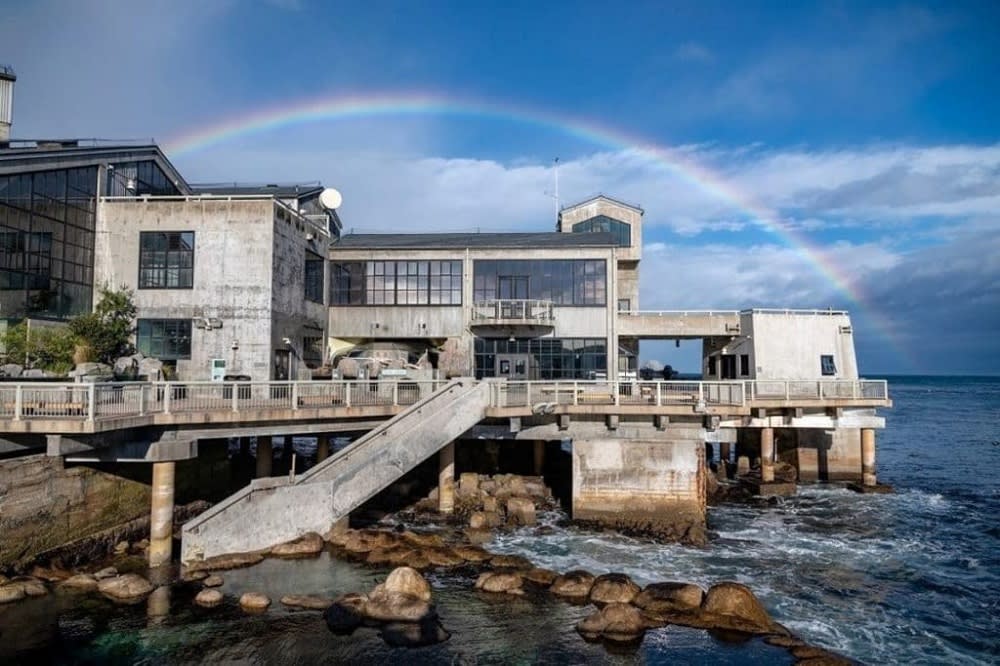 Children may easily recognize the site of the beloved animated film 
Finding Dory
 at the world-famous Monterey Bay Aquarium. About a 45-minute drive down the Pacific Coast Highway, a trip to the 
Monterey Bay Aquarium
 from Capitola offers a scenic, sweeping drive that showcases views of the ocean and the local landscape. The aquarium itself is an amazing institution dedicated to the study and preservation of ocean wildlife. Kids and parents alike will have their minds blown by the array of ocean life at the Monterey Bay Aquarium, as well as the programs that educate on conservation. The Aquarium is not only a fun weekend trip but a great way to learn about the world around you.
Picnic
Capitola real estate is near a number of community parks that are great for picnics, barbecues, and casual strolls. The local Anna Jean Cummings County park offers scenic pavilions, BBQ spots, and lawns to lay back and enjoy the day in. Near the water's edge, there is Jade Street Park, with tennis courts, a soccer lawn, and a baseball field for kids in the neighborhood. There's always a place for kids and families to spend their evenings after school on the playground.
Shopping
For unique, independent shops and finds, 
Capitola Village
 is great for a stroll and some window shopping. Capitola Village offers vintage, swimwear, art, beauty, and souvenir shops. Capitola homes for sale also have the benefit of nearby necessities like grocery and box stores that aren't always available in remote beach towns.
Ice cream
For a sweet treat after a day at the beach, Souza Cones Ice Cream and Candy is a cute spot right off the water. The menu has a rotating array of flavors as well as beloved treats like hot fudge sundaes, root beer floats, and milkshakes. Families can grab their treats and enjoy them on the beach or punctuate the day with Souza's confection anytime they want. If ice cream isn't your thing, there's 
Sherri's Cookies
, a local favorite for exciting and traditional cookie flavors that melt in your mouth.
Sunsets and surf
Monterey Bay is a world-renowned destination for surfers. Even if your family isn't the type to hang ten, watching the surfers catch their waves is both entertaining and impressive. You can spot them on their boards at multiple places around the coastline, as well as the beach next door—Pleasant Point. Pleasant Point is a bit of a rockier landscape than Capitola Beach, but it's a great place to explore the coast.
Searching for Capitola homes for sale?
Capitola real estate might be associated with vacation homes and getaways, but the town is a lovely place for families to put down roots. Capitola homes for sale offer all the practicalities a family suburb needs, as well as unique opportunities for families to bond and spend their free time. For more information about houses in the area, reach out to 
local Capitola agent Sean Poudrier
.